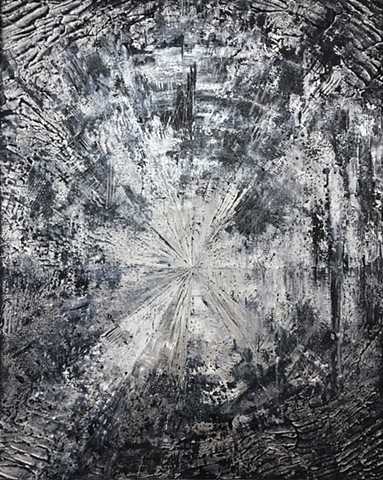 Her approach:
Reconstruction is an inner part of our lives.
Whatever physical or moral values, everyone could be confronted to a hardship.
In her artwork, she is interested in people with difficulties, handicaps or with-out ordinary life who are able to transform their hardship into positive energy.
Her actual paintings are part of a series that try to bear the witness to the complex situations of the visually impaired. Each paintings represents a real person that she followed for nearly 10 years. It gives form to their visual fields, inner energy and emotions in order to better understand them and their situation without any statement, judgment or dramatization.
She is interested in painting the brutal collision of opposite feelings in life. It is a way to translate the process of going from mourning to hardship to being born to life again.
Lust for life and hope are at the center of her artwork.